A friend asked Kyle the other day what to pack in your hospital bag in prep for baby. Since we're officially in the
third trimester
(WHAAAT??), I thought I'd give a list of what I'm planning to bring and what are maybes. And since I didn't write one last time, I only have my memory to go by. :)
For baby
His/her own bag:
Because Lewis ended up in the NICU for a week and I'm an over-packer to the max, I'm planning to bring
a bag for baby. Plus there will also be extra room for the diapers and extras that come home with us.
Going home outfit:
Since we don't know baby's gender, I'm bringing one gender neutral outfit to put on baby to head home. And I'll bring a cute bow in case we have a girl. :) I found these super cute sweats in mustard!
Onesies/Sleepers:
I'm planning on having 2 onesies (one neutral, one girl) and two sleepers (both neutral). Our hospital gives out a onesie with their logo on it to all babies. I still have Lewis's and it's soooo tiny!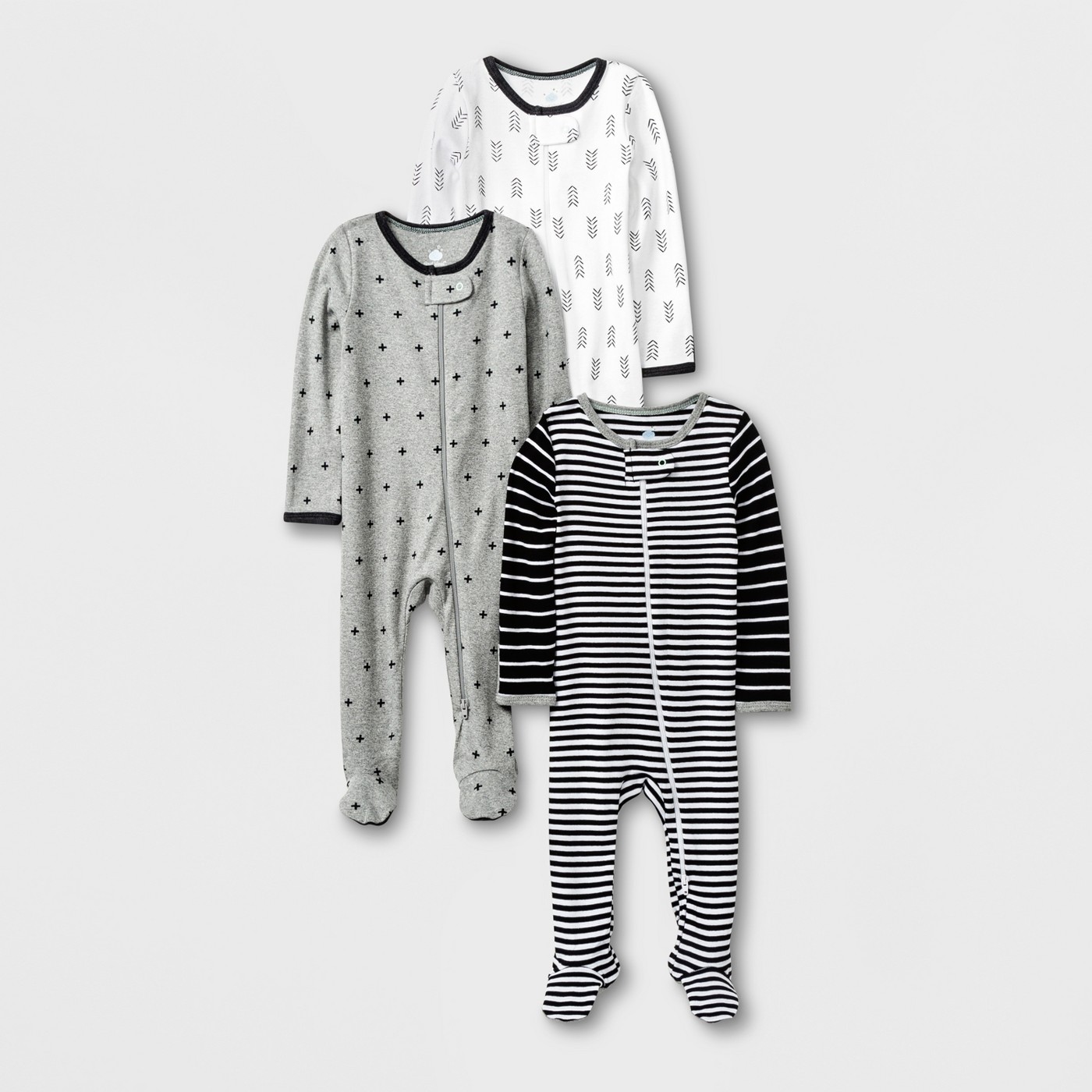 And this cuuuuteeee sleeper to match the mustard sweats.
Blanket:
I have a rainbow blanket for our rainbow baby at home. So I'm planning to bring that to tuck around baby in the car seat for coming home.
*And that's about it for baby. S/he really won't need much else. The hospital provides diapers and wipes and pacis.
For momma
Comfy clothes:
Last time, I lived in the hospital gown until I was mobile enough to get up by myself after my C-section. This time, I am planning on feeling more like a human much sooner. So, comfy yoga pants are a must in case I need another C-section.
Nursing bra & tank top:
I loved my
Bravada
bras and my
Gilligan & O'Malley nursing camis
from Target last time. If you're looking for camis, run because they're on sale right now!
Slippers:
I'm really not a fan of socks, esp the grippy socks at the hospital, so my slippers will make their way into my bag as well. Depending on how convincing I am, I might have Kyle buy me a new pair to come home to.
Breast pump & Haakaa:
I'm planning to nurse again this time, so I plan to ask my dr to write me a prescription for a pump to have on hand for when baby arrives. Last time I had to wait until the next day to get my pump. That was a little bit of a pain. The
haakaa
is awesome...it's a manual pump that collects milk when you're nursing on the opposite side. My only complaint from last time is that I didn't know have it from day 1!
Extra long phone chargers:
I was reading another blog and she reminded me of how far away the outlets are from the hospital beds. So, here are the
Android chargers
I'm planning to get. If you're looking for iPhone,
these are a great option
and they come in varying lengths.
My own pillow:
It was so nice to have my own pillow that was already formed to me. BUT if you do bring your own pillow,
don't
have a plain white pillow case. The hospital MIGHT mistake it for theirs.
Toiletries: I have this nifty hanging organizer from Thirty-One that rocks!
Shampoo & Conditioner:
While I'm trying to train my hair to not need to be washed that often, I'm also a realist and recognize that I'll feel better when my hair is washed with
my own
shampoo & conditioner.
Toothpaste & toothbrush:
Travel sized isn't necessary, but they do take up less space.
Deodorant:
Uh...duh. You'll sweat.
Essential oils:
I have a
Thieves
roller that will help me feel better about all of the germs and a
lavender
roller that will help me relax.
Coconut oil:
I packaged some coconut oil in a
4 oz jelly jar
that I will bring along to use in place of lanolin. There are two reasons behind this...one, I'm cheap and I don't want to spend the money on lanolin (even though it's not terribly expensive), and two, I'm lazy and don't want to make an extra stop when I already have coconut oil at home.
Chapstick:
I'm addicted to my
chapstick
and if I lose one, it's like
this meme
over and over.
Nursing pads
: Because they're helpful.
Prenatals:
Over the last 5 years, I've noticed that taking prenatals have really helped me feel better. More importantly, they helped out a lot when I was nursing Lewis.
For daddio
Comfy, soft clothes
: More than likely, Dad will be snuggling baby quite a bit too. So make sure to have something comfy for him to lounge in, but soft enough that it doesn't chafe baby's delicate skin.
LOTS of Snacks:
I ate some of the snacks that we had packed, but because my labor was so long (30+ hours), Kyle felt like he couldn't really leave to eat. The snacks came in handy during labor and when the kitchen was closed. But our hospital is awesome and they have hospitality rooms that are stocked with sandwiches, yogurt, string cheese, etc for when the kitchen is closed and mom or dad need a snack.
Long phone charger:
Again, same as for mom. The outlets are placed obnoxiously far away.
His toiletries:
Idk what all he wants in there, but he can pack them. :)
Helpful, but not necessary
Headphones:
I spent a lot of time up pumping last time and I anticipate a lot of time pumping, nursing, or awake with a baby this time. So headphones might make my list of "to bring" items so that I can watch TV without disturbing Kyle.
Huge water bottle:
Some hospitals give new moms a huge thermos or insulated water bottle with their logo on it, but ours doesn't. So if I want something of my own, I might pack one.
Do any other mommas have some input? Drop your comments and suggestions below! I'm sure I'm missing something, so I'll update it when I come up with it.