Five on Friday is a link-up with
A. Liz Adventures
where each blogger shares five things on your mind for the week. Here are five things I'm currently loving:
one | la croix
Since being pregnant (and truthfully, for some time before) I've decided to cut back on pop and sugary drinks. The problem is that I love the carbonation and some flavor. I will drink, and usually enjoy, an ice cold Perrier, but
La Croix
has been hitting the spot lately. My current favorites have been
Cran-Raspberry and Coconut.
Kyle and I get on a tv show kick every time we finish watching our previous show. The show that we most recently finished was
Lie to Me
. I was disappointed to find out that the series was so short. BUT! We've stumbled across
White Collar
. And while it's still a pretty short series (6 seasons), it's longer than Lie to Me. Kyle jokes that he doesn't really like it all that much...but I see right through him.
We went away for a long weekend last weekend. Aside from Easter break, it was our last chance to get away before baby arrives in July. So we took a trip and ended up buying new chairs for our dining room table. IKEA, you've impressed me this time!
We live in the frozen tundra known as North Dakota and I've been so thankful lately for the sunshine. The sun has been consistently gracing us with his presence and it's been marvelous. I don't dare complain about winter this year since it's been so mild. *I've not worn a coat consistently!* But it really has been lovely and I'm looking forward to spring rounding the corner.
I've desperately missed reading for fun. But
Aubrey
and I have made it a point to be intentional about this year's
Second Chance Book Club
. That being said, I loved falling into a book and being so engrossed in it that I don't hear the radio in the car. I've missed it. In high school, I used to read instead of anything else. It's a past-time that I've longed to rejuvenate and fortunately have.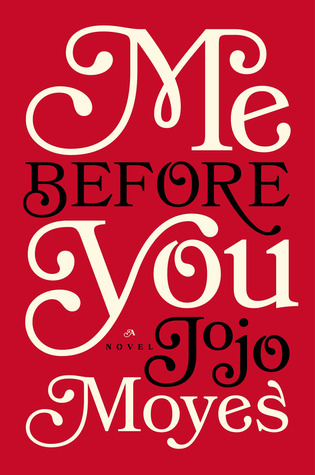 Last month we read
Me Before You
by Jojo Moyes. Go
here
to see my blog review on it. But be forewarned...my blog post has spoilers. So if you want to read the book, make sure that you're only reading my
Goodreads Review
.
And join us next month for
Seabiscuit
by Laura Hillenbrand!
Here's to a lovely weekend!
Happy Friday!